.
A short post today to share this cute 'Little Mister' themed birthday cake. It has been a pleasure to work with this customer previously and I was excited to be asked to make Jordy's special 2nd birthday cake.
.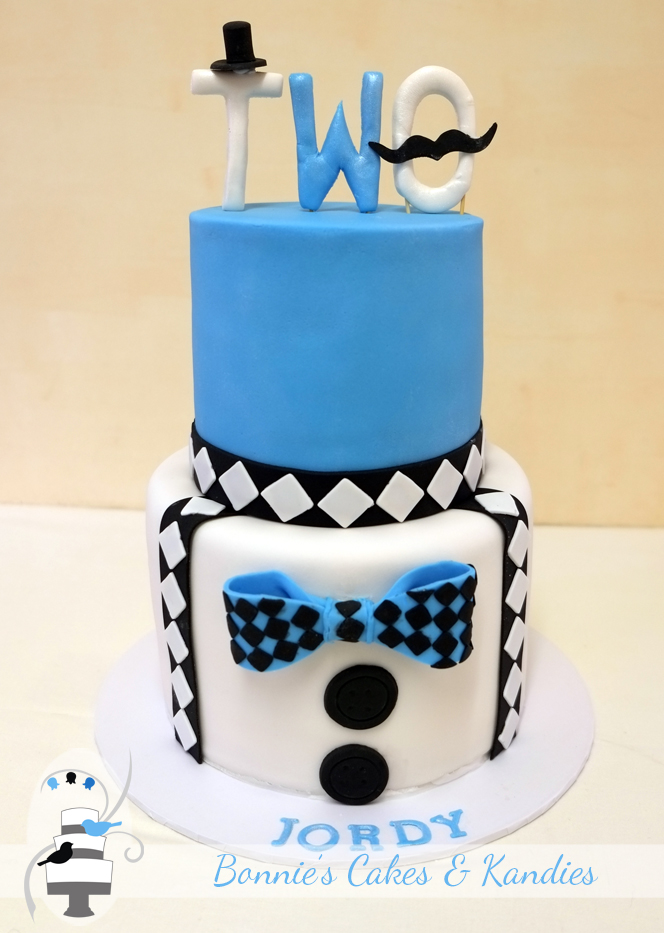 .
I loved making this birthday cake, complete with a few little details to make it special: moustache, top hat, a bow tie, and 'suspenders'.
The cake was a vanilla buttercake, and like all cakes from Bonnie's Cakes and Kandies, was deliciously gluten free.
Thank you to my customer – it was a pleasure to create another cake for you and your family! And of course – happy birthday, Jordy!
.
Tagged: birthday cake, cakes Gympie, gluten free, gluten free birthday cake, gluten free cake, Gympie, Gympie cake decorator, Gympie cakes