.
Simon & Prue. What a beautiful couple these two are! It was my great pleasure to make their wedding cake in Spring last year. With Covid-safe plans in place, the pair celebrated the start of their happily ever after at the gorgeous Kingfisher Bay Resort, on our treasured Fraser Island.
The ever-amazing Alan Hughes Photography has kindly sent me some gorgeous images of Simon & Prue's cake to share with you. Let's take a look!
.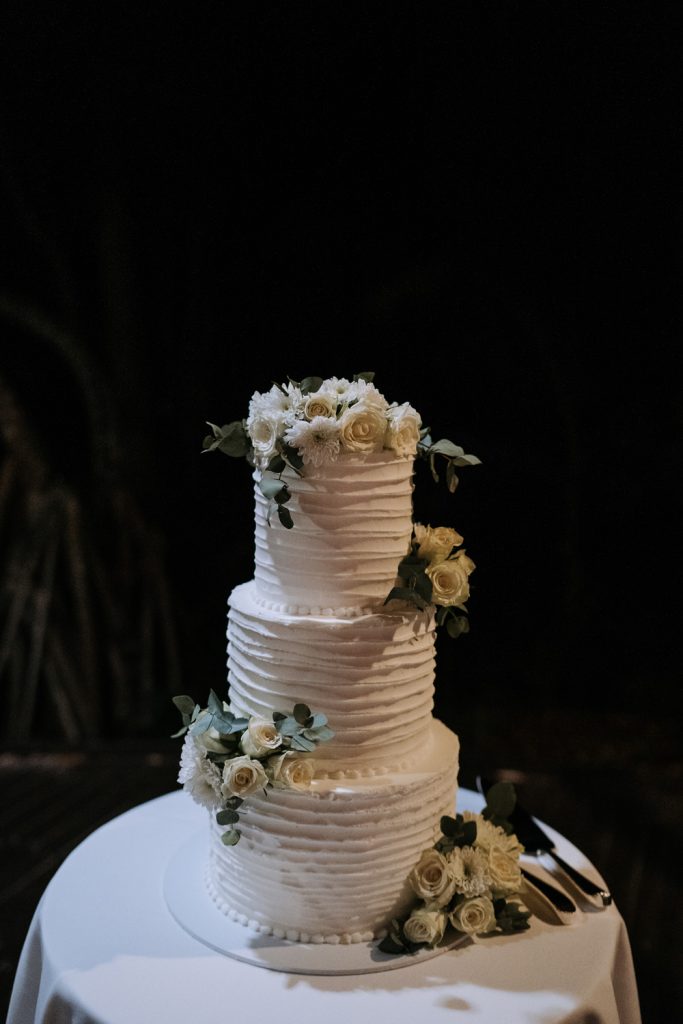 .
I'm a big fan of the carrot cake flavour Simon and Prue chose for all of their guests (and themselves!) to enjoy. This cake was entirely gluten free (as are all cakes and products from Bonnie's Cakes & Kandies), and also dairy free.
As a last minute touch, Prue asked me to source and arrange some lovely fresh flowers on the cake.
.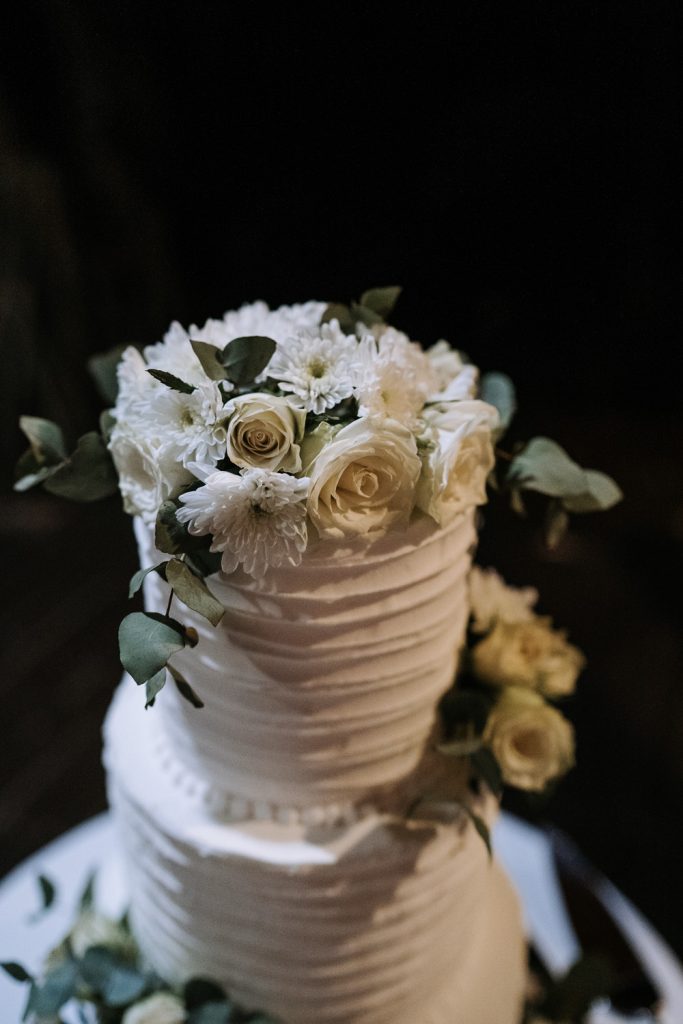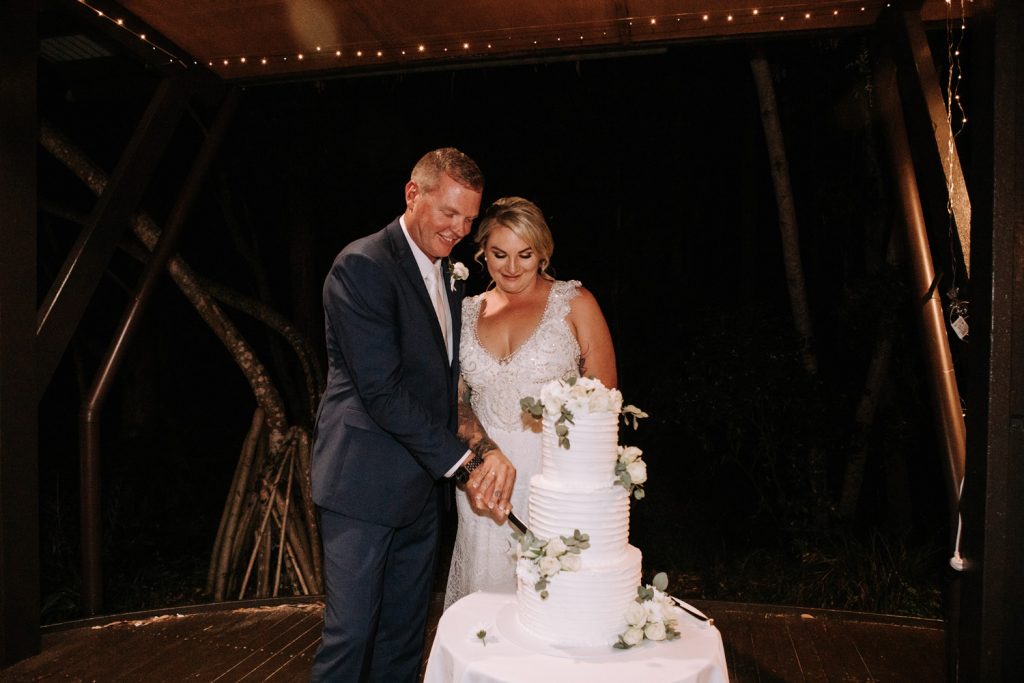 .
Thanks again to Alan Hughes Photography for permission to share these images, and a very big thank you to the beautiful couple. Congratulations and all the very best for a wonderful future together, Simon and Prue!
.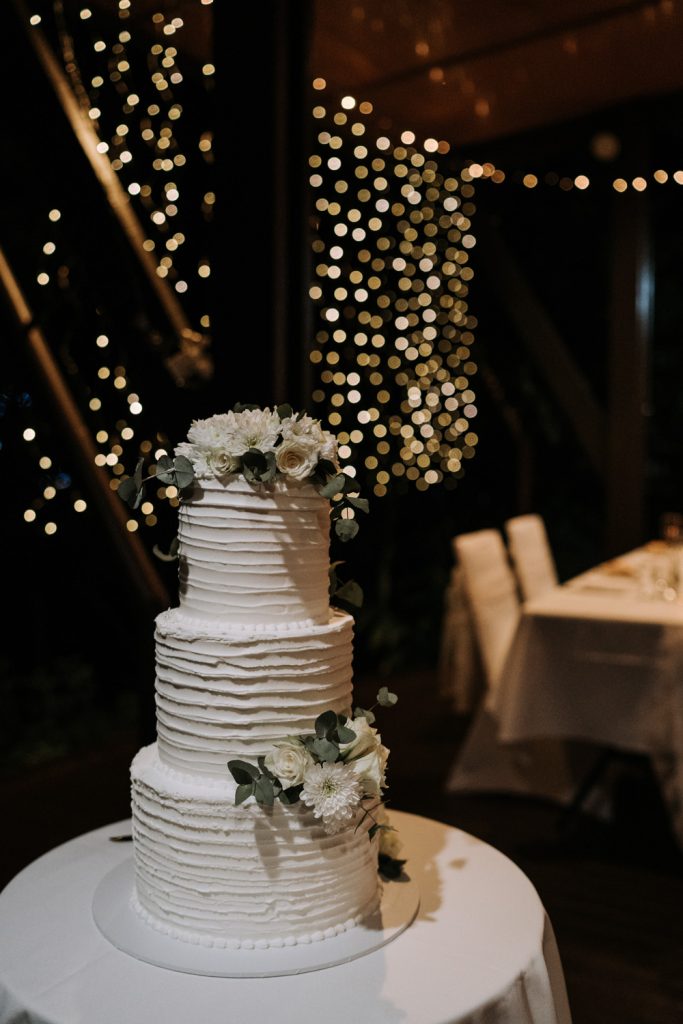 .
Cake: Bonnie's Cakes & Kandies
Flowers: Sourced and arranged by Bonnie's Cakes & Kandies
Photography: Alan Hughes Photography
Venue: Kingfisher Bay Resort – Fraser Island
.
Tagged: cake decorator, cakes Fraser Coast, dairy free wedding cake, Fraser Coast wedding cake, Fraser Island cake decorator, Fraser Island wedding cake, gluten and dairy free cake, gluten free wedding cake, Gympie wedding cake, Rainbow Beach wedding cake, Sunshine Coast wedding cake, wedding, wedding cake, wedding photographer