Sarah & Kurt celebrated their marriage with an intimate ceremony at the exquisite Tranquil Park Maleny earlier this year. It was my pleasure to create their gluten and dairy free wedding cake for guests to enjoy.
Vanilla buttercake and chocolate fudge cake made up the two tiers, with a semi-naked style buttercream covering. The decorations were completed with handmade icing flowers, and a personalised topper.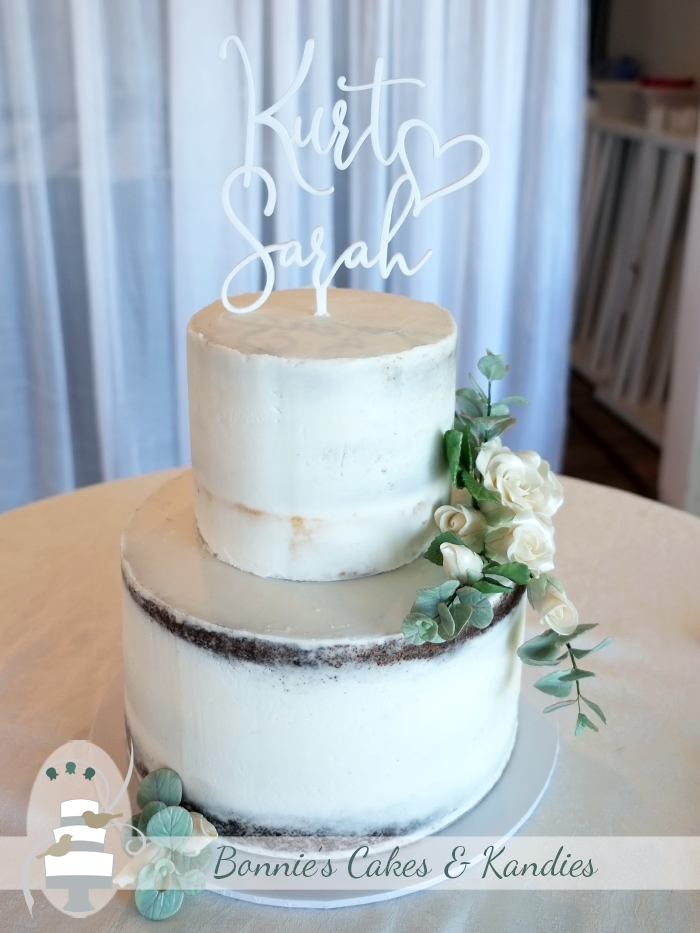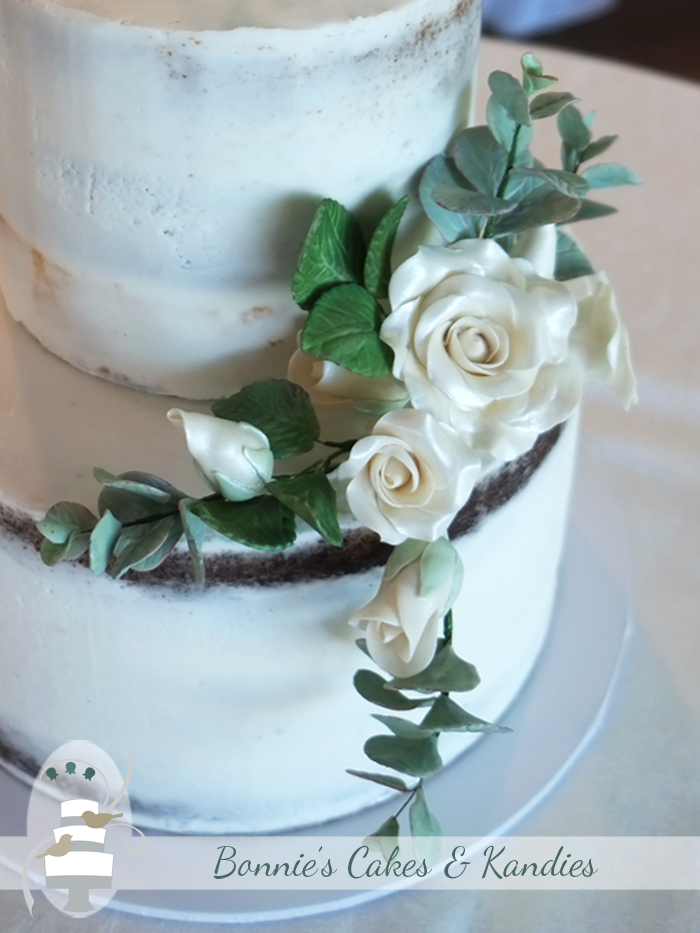 Congratulations to Sarah and Kurt! I wish this beautiful couple all the happiness and love in the world.
Tagged: cake decorator, dairy free wedding cake, gluten free wedding cake, Maleny wedding cake, Sunshine Coast Hinterland wedding cake, Sunshine Coast wedding cake, wedding cake